Hundreds of Fremont County residents with coronavirus symptoms in self-isolation or quarantine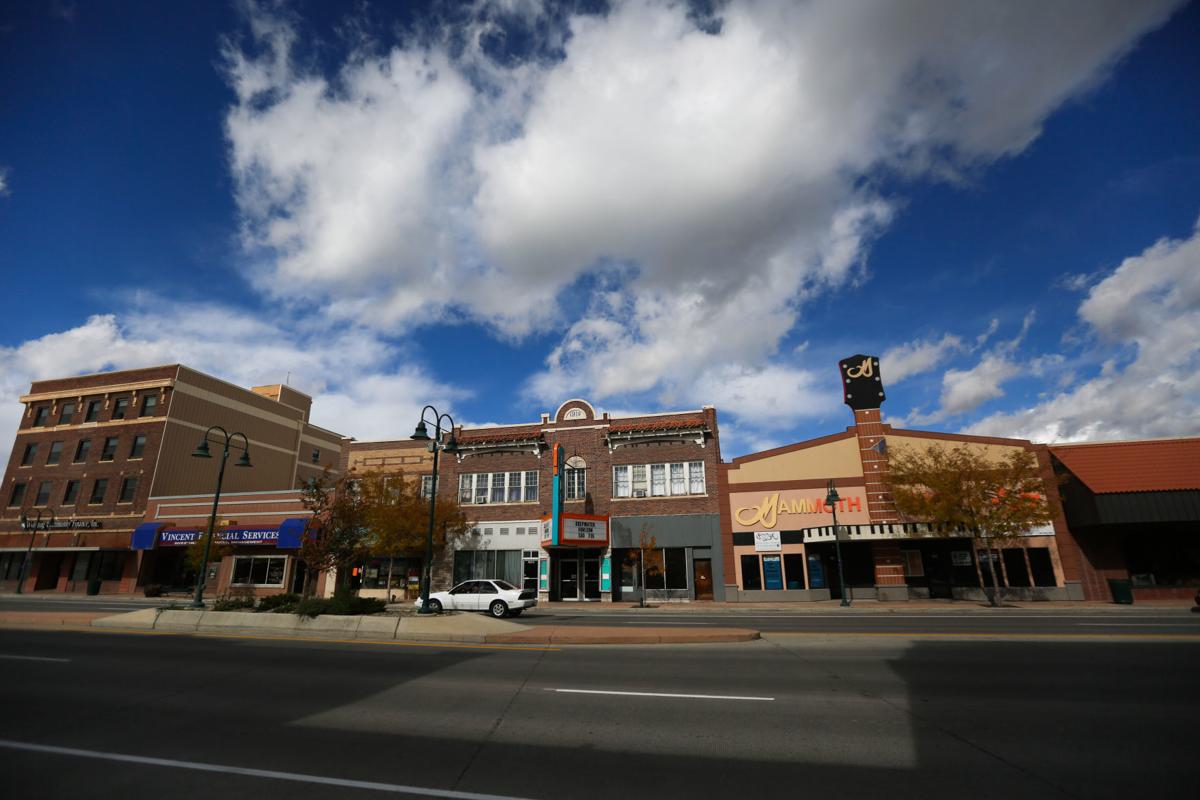 More than 400 Fremont County residents with symptoms associated with COVID-19 are in self-isolation, with an additional 23 quarantined, county health officials said Friday.
But with still-limited testing capabilities, the number of confirmed coronavirus cases in the county stands at 17. Of those cases, one can't be tied to the county's first documented outbreak at a Lander retirement facility.
"To the best of my knowledge, there's I think one we don't have full information on," state Health Department spokeswoman Kim Deti said. "We haven't been able to complete follow-up on that individual, for condition reasons. The other cases are all staff or patients, or contacts of staff patients, or contacts of contacts."
During a virtual press conference Friday afternoon, Fremont County health officer Brian Gee said to assume that the virus has reached a community spread phase.
"We assume that it's out in the community now," he said, adding that the hundreds of residents with COVID-19 symptoms who have seen health care providers — but haven't been tested — should assume they have the sickness because rates of other illnesses like flu in the county are low.
Results for at least 27 tests for the illness are pending, and 78 have come back with results since the outbreak began, Gee said.
But he said hopefully the county soon will have a clearer idea of the scope of the illness' spread as testing data — and the ability for health care providers to test more people with symptoms — becomes more available.
Still, Gee said there won't be enough tests for anyone who wants one or may have symptoms, like fever, cough or difficulty breathing.
"Lab capabilities might be improving over the next couple of weeks … so there's going to be some uptick in ability to do labs. Again, they still will be limited, though, so it won't be open to … everybody."
All those with confirmed cases are at the SageWest hospital in Lander, he said. Health officials stated Friday that an undisclosed number of patients should soon be released from the hospital; two patients have already recovered and been released.
Most cases won't be severe, Gee said. The average hospital stay for those who need it is 10 or 11 days, he added.
"Based on the numbers we are seeing over the last week, the number of cases in Fremont County is growing at a rapid rate," according to a Friday news release from the Fremont County Incident Management Team. "The Fremont County Health Department is stressing the importance to heed (Gov. Mark Gordon's) request and continue the self-isolation and distancing. We would all like this bad news to be better but until our measures are fully implemented through Fremont County, we encourage everyone to stay the course."
Statewide, there have been 73 cases confirmed as of 5 p.m. Friday. Eighteen of those patients have recovered, and 11 have been hospitalized, according to state data.
Sixteen new cases of the disease were announced throughout the day Friday, with new patients in Teton, Laramie, Natrona, Goshen, Washakie, Fremont and Sheridan counties. As the cases mount, health officials say they'll release less demographic information about each one. Laramie County now has the most cases in the state, with 18. Fremont County has 17, followed by Teton County with 12 and Natrona County with eight.
Fremont County is not the only area hit hard by the virus where health officials are saying it's spreading further into the community. In Teton County, where the cases have jumped in recent days, officials believe there's community transmission. In Natrona County, six of the eight cases can be traced backward. But the two newest ones, confirmed Thursday night and Friday morning, have unclear origins.
As cases climb, concerns about personal protective equipment — the masks, gowns and gloves providers use to avoid infecting themselves — continue to mount. In a press conference Friday, Wyoming Medical Center spokeswoman Kristy Bleizeffer said the hospital's "biggest need right now are isolation gowns." The hospital is accepting cloth donations to make masks.
"We are preparing now for those shortages and making plans to conserve the PPE we have," she said.
Messages sent to officials in Laramie County were not returned earlier this week.
Sign up now to get the most recent coronavirus headlines and other important local and national news sent to your email inbox daily.